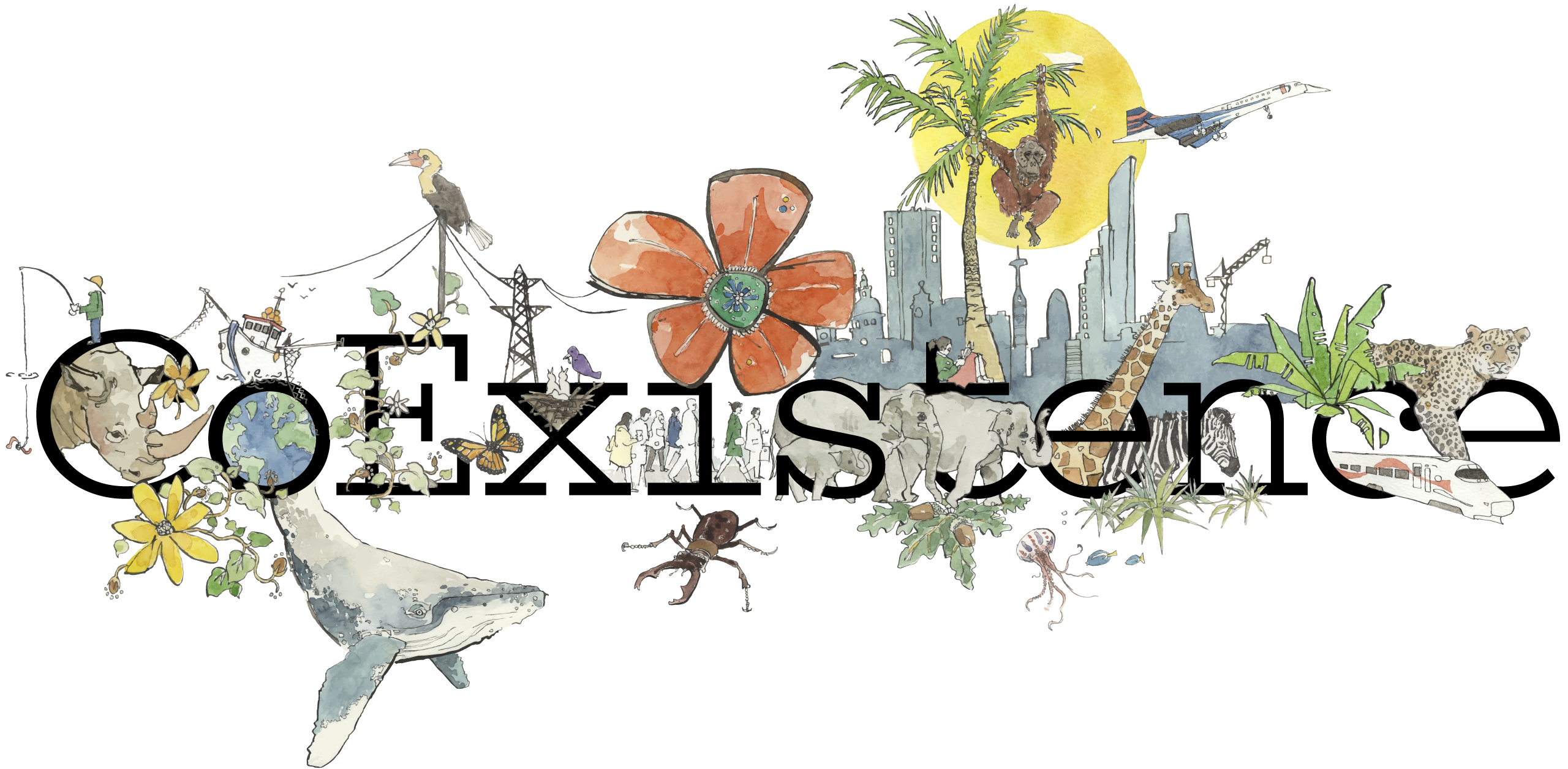 Exhibition of new work at
Sladmore Contemporary gallery

Exhibition runs 15th June to 23rd July 2021
Monday - Friday 10am-6pm

The Sladmore Contemporary
32 Bruton Place, London

All events subject to Covid-19 government guidelines.
www.coexistence.org
#CoExistence
On the 15th June I am launching the first exhibition of its kind mapping coexistence between humans and wildlife around the world. This previously unseen collection of illustrated maps and artists prints will accompany the CoExistence herd of 100, life size, lantana elephants in London's Royal Parks and Berkeley Square this summer. The CoExistence campaign combines the art direction of Ruth Ganesh and the Elephant Family and the creativity of the The Real Elephant Collective from India.

But the message is simple - humans need to share space with the other magnificent species in order for our planet to survive.

I have spent the last 10 years documenting conflict, in Iraq, Syria, and Yemen and the migrations that people make when they are faced with great trauma. During lockdown I have turned my attention to a different sort of conflict. Human-Wildlife Conflict and the realisation that war, climate change and heavy impact migration events will only increase in regularity if we do not protect the world's biodiversity. This exhibition is the start of that journey with the CoExistence campaign.

The exhibition will run from the 15th June – 23rd July at Sladmore Contemporary. With a proportion of the funds raised from the sales of the artwork and prints will be donated to Elephant Family and used to protect rural communities from conflicts with wild animals, encouraging the industry to factor in the need of a wider ecosystem and expand protected areas to give other life the necessary space to exist.