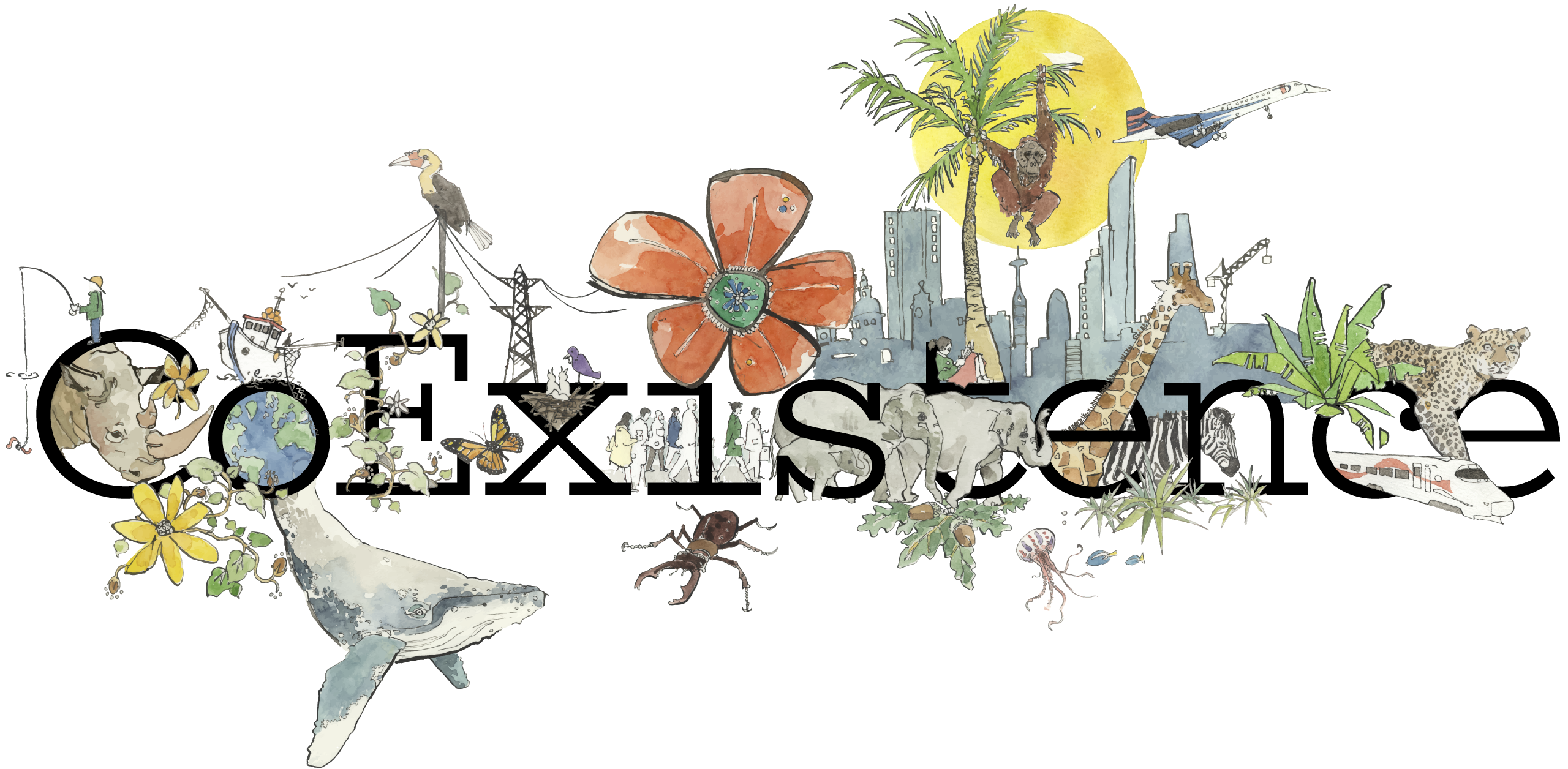 Exhibition of artwork to accompany the CoExistence Herd in London.
Sladmore Contemporary gallery

Exhibition runs 15th June to 23rd July 2021
Monday - Thursday 10am-6pm. Friday 10am-5pm

The Sladmore Contemporary (off Berkeley Square)
32 Bruton Place, London

All events subject to Covid-19 government guidelines.
www.coexistence.org
#CoExistence

The CoExistence campaign is a response to the increasing overlap between the human and animal world, that is in part responsible for the spread of deadly zoonotic diseases like COVID-19. The aim with the migration of the 100-strong elephant herd in London, curated by Ruth Ganesh, is to raise awareness and funds to make sure humans and wildlife can coexist better both in the UK and around the world.
The herd of life size, lantana elephants have been built by Adivasi indigenous communities in India, and to accompany them I am launching the first exhibition of its kind mapping coexistence between humans and wildlife. The exhibition includes large illustrated maps, etchings, and artist's imaginations of the herd done in advance of their arrvial in London.
I have spent the last 10 years documenting human conflict and the migrations that people make when they are faced with great trauma. During lockdown I turned my attention to the antithesis of conflict - Coexistence within the environment, and the realisation that in order to thrive into the future humans need to coexist better with nature.
40% of the profits of the prints and 20% of the orIginal artwork will go to the CoExistence campaign run by the Elephant Family. Projects made possible by the CoExistence campaign include the securement of wildlife corridors which enable safe movement for animals and people, encouraging industry to factor in the need of the wider ecosystem, the expansion of national parks and the protection of vital indigenous knowledge and livelihoods.
Covid-19: In the event of a lockdown extension the exhibition will be open by appointment, or under whichever tiered guidelines are applicable.